Williams-Thomas-Young-Matthews-Dorty-Brown-Brady Family Reunion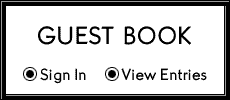 Register here by completing all lines.

Hello family we hope you all are well and invite you to join us on Facebook for ongoing conversations about the family reunion.We want to hear your ideas,suggestions and anything positive about possible reunion activities and other planning committee items below. Our facebook family page is Dorty, Williams,Young Brown, Brady Family Page. You must be added by a family member already on the page because the page is for family members only. Near the bottom of this page is a form to register for the upcoming 2019 family reunion. Please also take a moment to let us know how you can help make the reunion successful by volunteering to help on one of the committees below.  

If we all pull together, we can have a great all inclusive family reunion where we can meet and know each other.The list below indicates things that need to be  done prior to having a reunion. Hopefully each state will have it's own committee and at some point all the committee members will come together. Please take a moment to printout the list below and use it as a guide so we will have a successful reunion that includes everyone. We Love you all and look forward to hearing your questions and comments. Love you all, and take care of yourselves and each other.

Louis and Kay 

PLANNING COMMITTEE LIST

Invitations  

Computers

Reunion activities 

Budgets 

Reunion sites 

Themes Menus. 

Social activities 

Decorations, goodies bags, t-shirts.  

Photographers  

Guests List 

Programs 

Registration and guest books, address

Posting

Transportation 

Registration

Worship

Set-up/clean-up