This page was last updated: April 1, 2020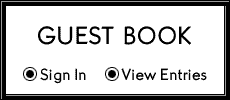 Aaron Dorty is the grandson of Jerry Williams and Milly Dorty, and the son of Lilly Young who married Louis Dorty, one of Milly and Jerry's 10 children. Aaron Dorty was born April 2, 1920 in Alexandria Louisiana. He relocated to Michigan where he spent much of his life. Recently we learned he was married and had at least three children. Aaron Dorty and Etta V. Winn had three daughter, below are their names, their children, and grandchildren. 

1. Yvonne D. Hill is married to Leonard Hill and has 5 children

A. James

  a. No children

B. Laurie

 a. Malcolm  

 b. Acie

 c. Maya

 d. Jada 

C. Charlene

  a. Tristen

  b. Bycer

  c. Daylie

D. Dedrick

  a. C.J 

E. Tramaine

  a. Toyelle 

2. Kathleen Stuart's children and grandchildren;

A. Steven

  a. London

B.Lisa

  a. Joshua

3. Caroline's children 

A. Michael

Aaron Dorty died on January 9, 1997. Currently we have no photos of him. If you are also a relative of Aaron Dorty also known as A.B. and wish to add verifiable information or corrections, please contact us.The above information was provided by Aaron's daughters Yvonne and Kathleen and originally posted December 13, 2014.